Dong Rebrand Ticks All the Boxes for Green Energy
Matthew Doyle, Commercial Director of NE England-based Wescott Industrial Services explains how the rebrand of the Danish former Offshore Oil & Gas giant into a green energy pioneer, is not only a great example of rebranding but could herald a new era of power generation.
Earlier this week, Danish energy giant, DONG Energy, called for an Extraordinary General Meeting to gain shareholder approval for a company name change to Ørsted, a rebranding exercise that marks the company's move from their previous business of the carbon-based 'black' energy of oil and gas, to the 'green' energy of renewable wind power and, particularly, the development of offshore wind farms.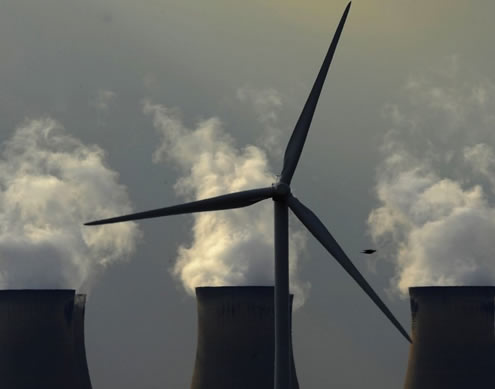 The Danish government, who still own 50.1% of the company, first set up Dong in 1972 to become a major player in the booming North Sea oil and gas sector, later expanding into European electricity generation. Since 2006, however, the company has gradually moved away from fossil fuels into the green energy of offshore wind power, culminating in a decision in 2016 to transform itself into a leading renewable energy company and the May 2017 sale of its entire upstream oil and gas business to INEOS for just over $1 billion.
As the company abandons fossil fuels, its business model has obviously radically changed, hence the rebrand to Ørsted, named after the innovative Danish scientist, Hans Christian Ørsted, who had spearheaded several scientific discoveries including that of electro-magnetism in 1820, the basis, of course, of modern turbine technology and thereby a completely logical branding fit.
For Dong, or Ørsted as it's soon to be known, the rebrand is the latest and very public step in the company's move from fossil fuel to renewable resources. Thomas Thune Andersen, Chairman of the Board of Directors, commented, "With our profound strategic transformation and the divestment of our upstream oil and gas business, this is no longer who we are. Therefore, now is the right time to change our name."
"Our vision is a world that runs entirely on green energy. Climate change is one of the most serious challenges facing the world today, and to avoid causing serious harm to the global ecosystems, we need to fundamentally change the way we power the world by switching from black to green energy."
The company has increased earnings considerably, while reducing the use of coal in its power stations and building out new offshore wind farms. Since 2006, carbon emissions have been reduced by 52%, and by 2023, they will have been reduced by 96% compared to 2006. Conversely, the proportion of its capital tied up in wind farms has jumped from 16 per cent in 2007, to 75 per cent in 2015. Dong is also backing pioneering technology that turns household rubbish into electricity and has been converting coal power stations in its utility subsidiary to burn wood. In February, it announced its power stations would stop using coal altogether by 2023.
As the world's largest offshore wind farm company, having built more than a quarter of the capacity in operation globally and installed its 1,000th sea-based wind turbine last year, Dong currently operates six offshore wind farms in the UK (Barrow, Burbo Bank, Gunfleet Sands, Walney, Westermost Rough and West of Duddon Sands) and holds a 25 per cent stake in both the London Array and Lincs offshore wind farms. It is also building the 1.2GW Hornsea One scheme, aiming to complete by 2020.
The company's strategic focus for growth will be on based on existing business platforms in offshore wind, biomass, green customer solutions and advanced waste-to-energy solutions. In addition, the company has established a new storage team to explore new business opportunities in energy storage and a new corporate ventures unit in Silicon Valley, California, to explore emerging energy technologies and potential long-term business opportunities.
The past growth hasn't been without its share of risk, of course. A decision in 2009 to buy 500 wind turbines from the German engineering group, Siemens, was widely criticised as being far more than Dong needed, but not only did the projects come to use the turbines but the trust built up with Siemens allowed, and possibly financed, the development of a new generation of larger, more cost-efficient turbines so that Dong did a similar deal in 2012m, purchasing a further 300 of the new generation.
A role model for other energy companies? Possibly, but given the 2016 Paris Climate Agreement and whatever climate changes US President Trump may deny, Dong's transformation into Ørsted is being watched enviously by the 'black energy' giants like ExxonMobil, the largest listed oil group who has stated the Paris Agreement is an "important step forward", and Saudi Aramco, the largest crude exporter who backs a $1bn industry plan to fund low carbon technologies.
Now, no rebrand is lightly undertaken, especially not for a state-controlled organisation like Dong – an abbreviation of Dansk Olie og Naturalgas or Danish Oil and Natural Gas – for whom it's an even bolder move that may also herald the beginning of the end of global reliance on fossil fuel.