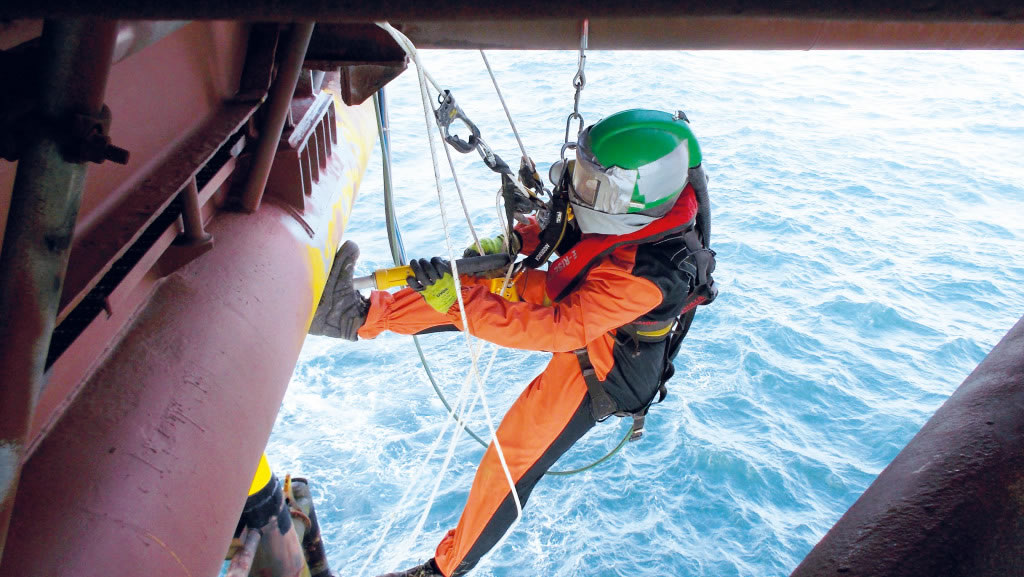 Wescott to Fly the Coatings Flag at Offshore Europe
Jarrow-based Wescott Industrial Services will be promoting their offshore coatings expertise at the huge Offshore Europe (OE) exhibition in Aberdeen between September 5th and 8th.
Held bi-anually in Aberdeen since 1973, OE is the largest offshore exhibition and conference held outside North America, attracting over 50,000 attendees to the almost 1,000 industry stands and conference sessions delivered by global experts.
Matt Doyle, Commercial Director of Wescott Industrial Services, commented, "Whilst the exhibition is primarily aimed at Oil Exploration and Production, it's a fantastic opportunity for ourselves to fly the flag for the offshore coatings industry, the often-forgotten vital factor in offshore asset maintenance."
"The decommissioning of many of the North Sea platforms and older exploration rigs has frequently taken centre stage alongside the drop in oil price, but there is also a renewed optimism within the sector that new recovery technology is extending the life of many of the oil fields, which require platforms and other surface assets. The majority of the existing platforms, and the coatings that protect them from corrosion in such a hostile environment, were designed for a limited lifespan so life extension technology and programmes are of vital importance. The industry is now addressing the challenge of structures that are well past their projected life and how to repair and repaint these to extend their working life"
"We have a proven track record in this and the offshore wind farm sectors that comes from using our own highly trained personnel and the latest environmentally friendly blasting and cleaning technology to prepare surfaces for the very latest coatings. It's a potentially huge market and we're looking forward to meeting many of our existing and potential clients."
Wescott Industrial Services are on Stand Number 1G87. Established in 2010, Wescott work primarily in the Offshore, Transport Infrastructure and Industrial Facilities sectors, enjoying an annual turnover of over £5m and employing some 50 full time managerial, supervisory and multi discipline operatives with the ability to employ temporary onsite crews employed for specific projects to suit requirements. As of 30 June 2017, the company has enjoyed working over 630,000 hours LTI free. The company has their own training subsidiary at Jarrow providing rope access and safety training.